Latin American and Caribbean Art Exhibition held in Beijing
The ethnic, religious and cultural diversity of Latin America and the Caribbean region have given rise to a dynamic artistic development in the region, which is the heart of an ongoing exhibition titled Sharing the Beauty at Beijing's Cultural Palace of Nationalities.

The exhibition through May 22 is part of the fifth Latin American Art Season launched annually by China Arts and Entertainment Group. The artworks in the exhibition aim to help Chinese visitors expand their understanding of the region's important role in the history of modern and contemporary art.
Shedding new light on the social climate, cognitive state and predicament of the people through abstract paintings, and arranging works into geometric patterns, independent of each other to represent infinity. These art pieces hail from seven Latin American and Caribbean countries.
Sand pit, by Diego Cirulli of Argentina.
Diego Cirulli, 37, who lives in Buenos Aires, paints works centering on social issues, such as inequality and gender identity.
Interfered Popcatepetl, Air, by Enrique Rosas of Mexico.
In his drawings on cotton paper, Enrique Rosas of Mexico depicts the surrounding landscapes with a combination of geometric forms.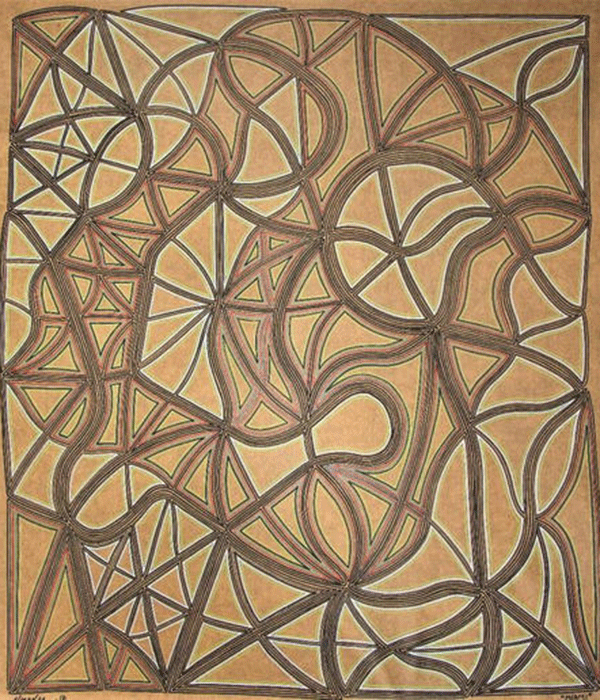 Soul Love, by Rramon H.Almanza of Panama.

Rramon H. Almanza, a painter, muralist and sculptor from Panama, displayed his works at last year's Beijing International Art Biennale. He shows paintings in which he repeats flowing lines seeking to create an emotional link with the audience, regardless of their backgrounds.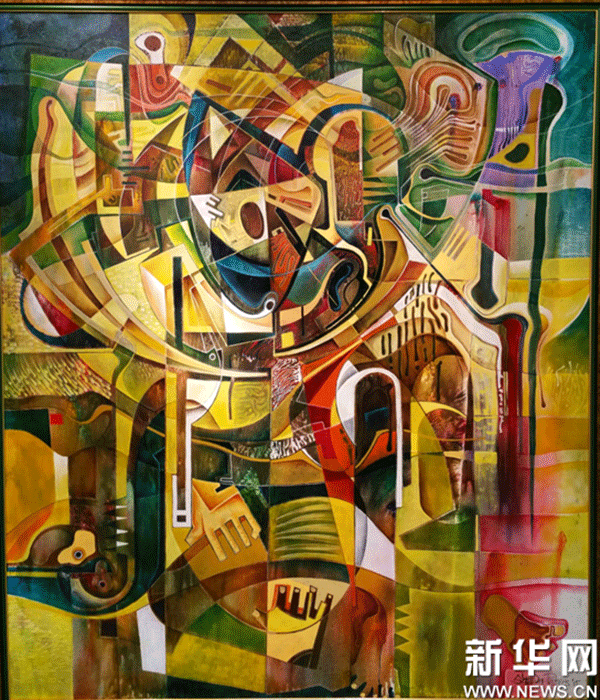 A Place of Miracle, Magic and Special Benefaction,by Shawn Peters of Trinidad and Tobago.
His career spanning more than 20 years, Shawn Peters from Trinidad and Tobago brings paintings from his De Sculptor series. The paintings tell how a young sculptor helps people find solutions to their growling malaise.

Early Rising Fishermen, by Nikhil Ramkarran of Guyana.
Nikhil Ramkarran, 43, is a self-taught photographer in Guyana. His photos on display show his great pleasure in street photography. He likes the connection he builds with ordinary people entering his lens: taxi drivers, vendors and workers.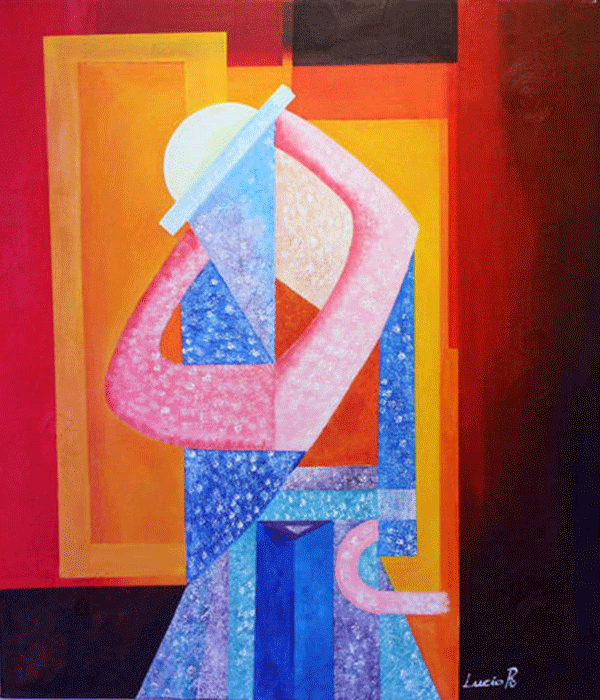 Romance, by Luis Elias Lucio Ramos of Ecuador.
Luis Elias Lucio Ramos, 62 and from Ecuador, hails the creative energy of colors, light and forms in his vivid paintings. He shows the cultural traditions of those native groups living in Ecuador's mountains with an abstract approach.
Energy, by Lusymar Blanco Delgado of Venezuela.
Lusymar Blanco Delgado of Venezuela, 49, worked in the media for over three decades. She now teaches at a foreign languages university in Zhejiang province, while also working as a photographer. She has taken photos in both Venezuela and China over the past two years.