CAEG participates in promotion of Sanxingdui Ruins culture
In order to better understand the culture of Sanxingdui Ruins, the State Council Information Office, the State Administration of Cultural Heritage, and the People's Government of Sichuan Province jointly organized an event titled "Step Into Sanxingdui Ruins Culture to Understand Chinese Civilization" at the Sanxingdui Museum in Guanghan city, Deyang, Sichuan province on May 28.

A total of nine Sanxingdui global promotion projects were announced at the event, and two projects sponsored by China Arts and Entertainment Group Ltd. (CAEG) were successfully shortlisted.

Together with Zigong Light Trade Group Co., Ltd. and the Sanxingdui Museum in Guanghan, Sichuan, a lantern show based on the intangible cultural heritage of Zigong, a city in southwest China's Sichuan province, will go on a global tour over the next two years.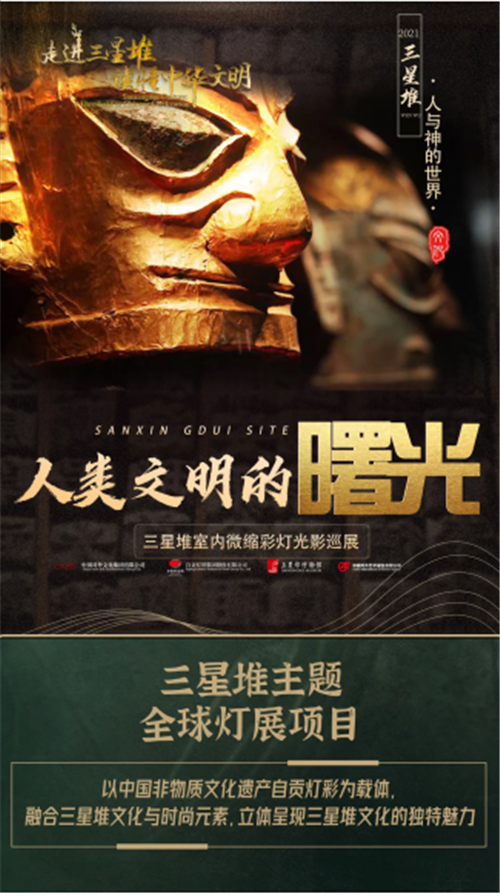 A lantern show based on the intangible cultural heritage of Zigong is set for a global tour. [Photo/CAEG]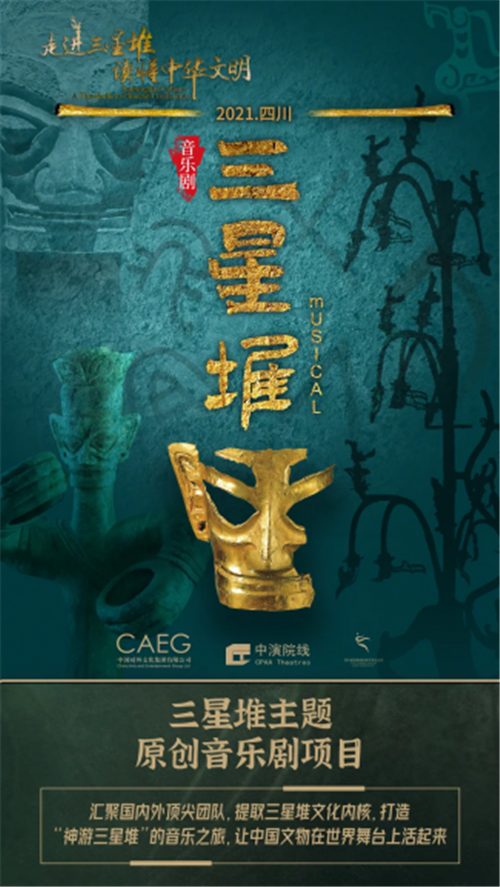 The original musical "

Sanxingdui

" [Photo/CAEG]

In addition, a large-scale original musical, "Sanxingdui", will be created, bringing together top teams from home and abroad, exploring the concept of international dissemination of Chinese stories, extracting the cultural core of the Sanxingdui site in an artistic way, and creating a "Sanxingdui" themed musical journey.

When it's finished, the musical will first be toured domestically. At the same time, an online masterclass will interpret the ancient and mysterious Sanxingdui from the perspective of cultural performance to promote Sanxingdui Ruins culture through multiple media.

First discovered in 1929, the Sanxingdui Ruins, which date back over 3,000 years to the Bronze Age, have been the source of one pleasant surprise after another over the decades of archaeological research. It is the largest and highest-ranking centralized site ever found in the Sichuan Basin, and is believed to date back to the Xia (c.2,070 BC - c.1,600 BC) and Shang (c.1,600 BC - 1,046 BC) dynasties.

(chinadaily.com.cn, GLOBAL TIMES)