Lantern carnival to be staged at New York's Citi Field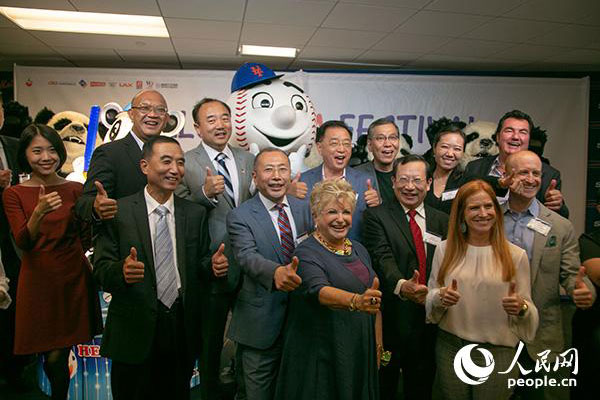 Global Winter Wonderland, the largest Lantern Festival outside China, will be staged at Citi Field in New York from December 6, 2019 to January 26, 2020.[Photo/people.cn]
Global Winter Wonderland, organized by the China Arts and Entertainment Group Ltd (CAEG), will be staged at the New York Mets baseball team's home stadium, which will be decorated into a theme park to welcome tourists from around the world to celebrate Christmas, New Year and Chinese Spring Festival.
The lantern carnival caters to the needs of the North American entertainment market and the tastes of local audiences. It integrates Chinese temple fairs with Western carnivals, enabling visitors to admire traditional Chinese lanterns, explore exotic food, have fun, and shop in a colorful and joyful atmosphere.
"As the largest supplier of Chinese performances in the world, CAEG has carried out many cultural activities in the United States over the years," said Wang Xiuqin, general manager of China Performing Arts Agency. "Most of the previous performances were staged at indoor theaters such as the Lincoln Center in New York and the Kennedy Center in Washington. We had been thinking about how to stage a bigger event to allow more Americans to see and learn about Chinese culture. Lantern shows have been held in China for thousands of years, and this event will be a great way to showcase traditional Chinese culture to American people."
The lantern carnival will spend $10 million to build six theme areas decorated with 120 sets of beautiful lanterns and 10 million light bulbs. Six huge tents will offer 5,000 square meters of warm interior space to show aspects of Chinese intangible cultural heritage, artistic performances, worldwide cuisine, modern art, and cultural and creative products.
The modern art exhibition tent will display works by several leading modern artists; the Chinese intangible cultural heritage tent will exhibit and sell Chinese intangible cultural heritage products, such as papercuts, clay sculptures, sugar painting and embroidery; the world cuisine tent will provide delicious dishes from China, the United States, Thailand, Italy, Mexico and the Mediterranean; the performing arts tent will stage performances of music, dance and acrobatics.
The 2019 Global Winter Wonderland will also be held in two other places in New York at the same time. The organizer plans to hold the event in New York for the next five winters.