Concert held in Russia to mark 70th anniversary of Sino-Russia diplomatic ties
A concert performance in celebration of the 70th anniversary of the establishment of diplomatic relations between China and Russia was held at the Bolshoi Theatre of Russia in Moscow on June 5 local time.
President Xi Jinping and Russian President Vladimir Putin attended and watched the performance given by Chinese and Russian artists, a significant moment for Sino-Russian cultural exchange.
The concert was organized by the Chinese Ministry of Culture and Tourism and the Ministry of Culture of Russia, and produced by China Arts and Entertainment Group Ltd (CAEG).
The CAEG cooperated with the China National Traditional Orchestra to present the strongest lineup for the performance. The Pyatnitskiy Russian Folk Chorus and famous Russian singers and other artists took part. Musicians from the two countries contributed to a magnificent and ingenious concert, which showed the countries' long-standing bilateral cultural exchange and revealed the great potential of future collaboration.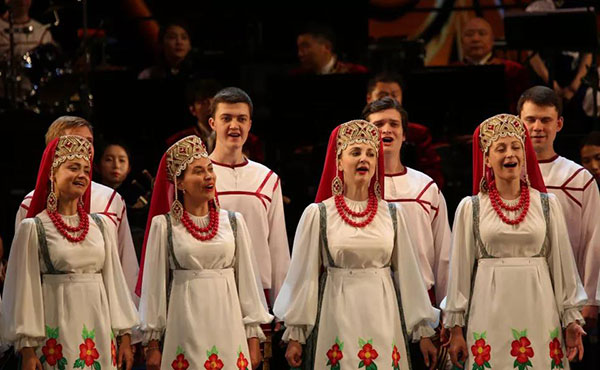 On the evening of June 5, the concert started with a Russian folk song Along the Broad Street performed by musicians from the Pyatnitskiy Russian Folk Chorus in their national costumes. In turn, the China National Traditional Orchestra passionately performed the festive Chinese masterpiece Celebration Overture.
Musicians of the two countries also joined hands to perform the classic songs of China and Russia, bringing continuous surprise and artistic enjoyment to the audience.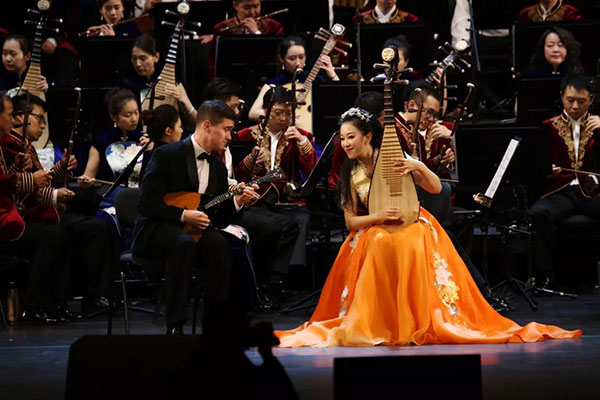 As one of the activities to celebrate the 70th anniversary of the establishment of diplomatic relations between China and Russia, the concert blessed and applauded the traditional friendship between the two nations. It served as a platform for mutual trust, exchange and cooperation between the artists of the two countries, and a vivid demonstration of friendship between their peoples.
The CAEG will continue to pool wisdom and ramp up efforts in the cultural exchanges between China and Russia.