China is guest of honor at Germany's International Tanzmesse nrw 2018
The International Tanzmesse nrw 2018 opened in Dusseldorf, Nordrhein-Westfalen, Germany, on August 29. This year's 12th exhibition introduces a guest of honor for the first time, with China so designated.
The International Tanzmesse nrw is the largest modern dance fair around the world. Founded in 1994, it has been held every two years since 2002. In each exhibition, it provides nearly 100 exhibiting booths and attracts more than 2,000 visitors, including performing brokers, representatives from art institutes and critics.

Chinese modern dance started fairly late compared with European countries, only after China had adopted the reform and opening up policy, but it has shown vigorous growth and great prospects. As one of the most internationalized art forms, modern dance has played an important role in showing traditional and innovative Chinese arts in the new era on the international stage. On the one hand, Chinese modern dance borrows fine elements from ancient Chinese culture, such as the Confucianism, Taoism, Tai Chi and martial arts. One the other hand, it continually comes up with new dance movements, techniques of expression and creative thoughts while abandoning the obsolete.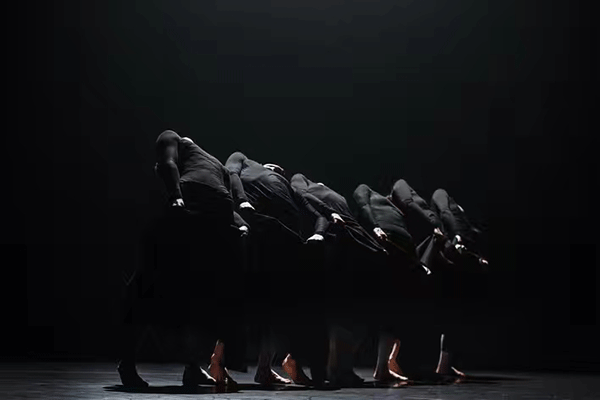 The President of the exhibition, Dieter Jaenicke, thought that China is now not only a world power politically and economically but has also advanced to a top global rank in modern culture and art.
Vice consul general of the Consulate-General of China in Dusseldorf, Tao Lili, said that, as a universal language, dance can help release emotions and express ideas. As the first guest of honor of the International Tanzmesse nrw 2018, China will seize this great opportunity to communicate and deepen mutual understanding with the rest of the world. The Chinese Consulate General will continue to work with its partner in Dusseldorf to build a bridge for further communication and cooperation.
A 50-person modern dance delegation was sent by the China Arts and Entertainment Group (CAEG) to perform at China's guest of honor exhibition booth. Among the delegation members, 17 were from the Guangdong Modern Dance Company, 17 from the Tao Dance Theater, and 10 from the Hou Ying Dance Theatre. As the guest of honor at this exhibition China will make three main contributions: an arts festival, a trade fair and a forum.