"Insight of China — Exhibition of Afghan Artists" launched in Beijing
On the afternoon of May 29, 2018, a grand opening ceremony was held for the "Insight of China — Exhibition of Afghan Artists" in Prince Kung's Palace Museum in Beijing.
The ribbon-cutting ceremony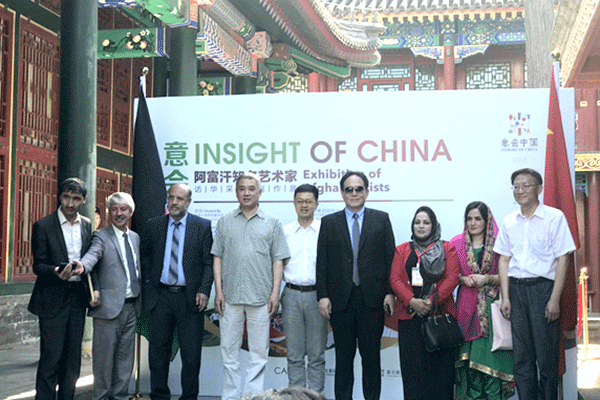 Guests and artists pose for a photo.

This exhibition showcases 24 artworks created by five outstanding Afghan artists during their stay in China from May 13 to 30, 2018. They were invited by the Ministry of Culture and Tourism of China to tour Guizhou province and Beijing and present their impressions through art creation. Paintings from the "Insight of China" exhibition include not only those inspired by Chinese scenery but also others depicting Afghan landscape and culture. Chinese viewers can appreciate Afghan traditions in contemporary paintings.
The artists on a field trip in southwest China's Guizhou province.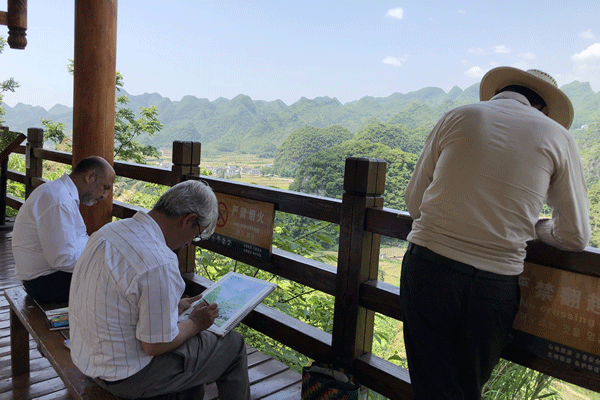 Afghan artists sketch the natural landscape.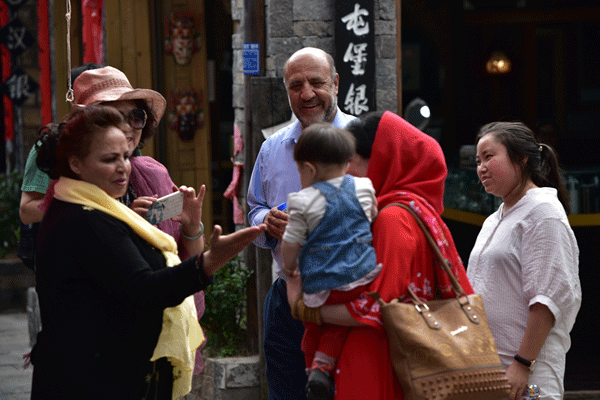 The artists communicate with the local people.
Afghanistan is China's close neighbor, and people in the two countries have had a long friendship due to the ancient Silk Road. In recent years, China has played a positive role in supporting Afghanistan as it strives to restore peace and achieve post-war reconstruction.
Sponsored by the Ministry of Culture and Tourism of China and organized by the China Arts and Entertainment Group (CAEG), this activity is part of the series "Image of China—Exhibition for South Asia Renowned Artists' Workshop in China". Since 2012, besides Afghanistan, painters from six South Asian countries, namely Bangladesh, Pakistan, India, Nepal, Sri Lanka and the Maldives, have come to China and attended the exchange event, significantly enhancing communication and friendship and contributing to people-to-people bonds within the Belt and Road Initiative.
At the gate of the exhibition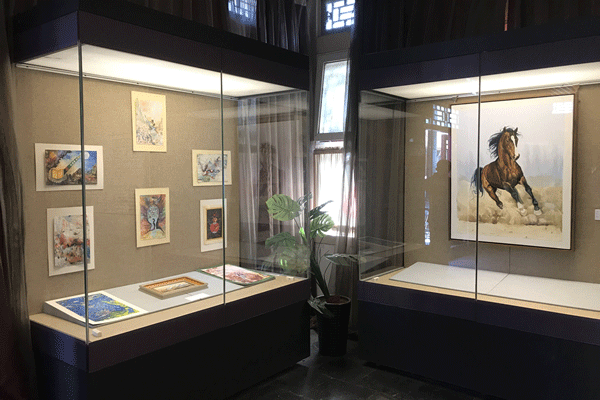 Some of the works displayed in the exhibition